Beekman 1802 Fig & Elderberry Blaak Drizzle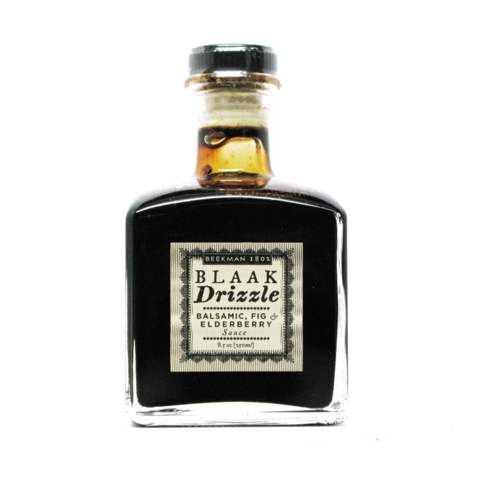 Beekman 1802 Fig & Elderberry Blaak Drizzle
As featured in Country Living...
Our Beekman 1802 Blaak Drizzle is a reduction of balsamic vinegar, figs and the the native elderberries that grow wild around Beekman 1802 Farm and all over New York state.
The mellow sharpness of cask-aged balsamic is further tempered by the sweet figs and tart elderberries. It's totally unique flavor has been heralded in Country Living and numerous food blogs. Enjoy it drizzled over cheese, salads, slices of fruit and...our favorite...over vanilla ice ice cream. We'll bet you'll find even more uses for it, too. (Be sure to share those with us.)
8.5 oz, glass bottle
Each jar is 9 fl ounces of deliciousness.